Atlanta Theft Crime Lawyers
Accused of Theft? We Can Help.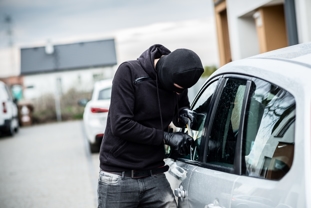 A theft crime may be described as any criminal offense that involves taking or misappropriating another's property. It can be committed by force, by fraud, or without the victim's knowledge. Depending on the nature of the offense and the amount of property involved, one may be charged with a misdemeanor or felony for theft-related offenses in Georgia. Armed robbery, as an example, is a felony punishable by up to 20 years in state prison, life, or even the death penalty in some situations.
Considering the harsh penalties that may be imposed, not to mention the collateral consequences of a criminal conviction, it is essential to involve an attorney as soon as possible. Michael Moran & Associates, LLC is here to provide skilled legal representation in the face of theft charges.
Why Choose Us?
Our Atlanta theft crime attorneys have decades of collective experience, and our firm has been representing clients in Georgia for over 40 years.
During this time, we have gained an invaluable understanding of the way our criminal justice system operates.
We know the judges and opposing counsel, and we know the law.
We use this knowledge to benefit our clients every single day.
Shoplifting, Robbery & Other Theft-Related Offenses
Some of the types of theft cases we take on include:
Shoplifting
Robbery
Armed robbery
Carjacking
Auto theft
Possession of stolen property
Theft by fraud
Embezzlement
Handling cases in all state and federal courts across Georgia, our Atlanta theft crime lawyers represent clients across Fulton, Pike, DeKalb, Butts, Spalding, Henry, Walton, Gwinnett, Carroll, Newton, and the surrounding counties.
Take this opportunity to involve a lawyer who will fight for your interests and freedom. Contact our firm today at (404) 205-8879.