Atlanta Sex Crime Attorney
Protecting Your Rights, Reputation & Future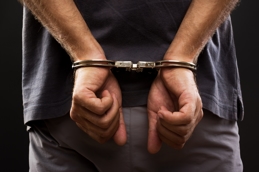 There are a number of factors that make sex-related charges so serious. The nature of these offenses tend to garner media attention and can result in social ostracism, employment difficulties, and ruined personal and professional relationships. One of the first things you should do in the face of sex crime accusations is involve a Atlanta criminal defense attorney.
An Atlanta sex crime lawyer at Michael Moran & Associates, LLC can begin working immediately to protect your interests. With our history of representing defendants across Georgia since 1975, we understand the law and the inner workings of the criminal justice system. We use this knowledge to preserve our clients' constitutional rights, freedom, and interests. Nothing is more important in the face of sex offense allegations.
Sex Offender Registration in Georgia
Along with imprisonment, sex offender registration is one of the most serious consequences of a sex crime conviction. The Georgia Bureau of Investigation is responsible for maintaining Georgia's Violent Sex Offender Registry and offers information on registered sex offenders online. Anyone can search for sex offenders in their area. Those convicted of qualifying sex crimes must register and re-register at regular intervals and must comply with strict guidelines to avoid serious penalties.
The following are registerable sex offenses in Georgia:
Child pornography possession, production, distribution, transport, or sale
Any sexual offense against a minor
Any attempted sexual offense against a minor
Kidnapping a minor (except by parent)
Aggravated assault with the intent to rape
Rape
Sodomy
Incest
Sexual battery (second conviction)
Aggravated sexual battery
Involve a Skilled Sex Crime Defense Lawyer in Atlanta, Georgia
Sex offender registration and the criminal penalties associated with a sex crime conviction will have a tremendous influence on your life. Take advantage of your right to legal counsel and call an Atlanta sex crime lawyer at our criminal defense law firm. Our attorneys serve DeKalb, Cobb, Fayette, Spalding, Carroll, Paulding, Pike, Butts, Newton, Rockdale, and the surrounding counties and take on sex crime cases in all state and federal courts across Georgia.
When your future is jeopardized by an alleged sex crime, contact us online or call (404) 205-8879. Our lawyers are here to help.